Management Portal
Manage your Taxi Butlers online
KNOW THE PRODUCT
What is the Management Portal?
Our service always includes the Management Portal; a unique feature that enables you to have full and remote control of all your Taxi Butlers 24/7.
Once you have registered and setup your Taxi Butlers, the devices will immediately appear in your Management Portal. From here, you can manage your Taxi Butlers using the various functions made available to you.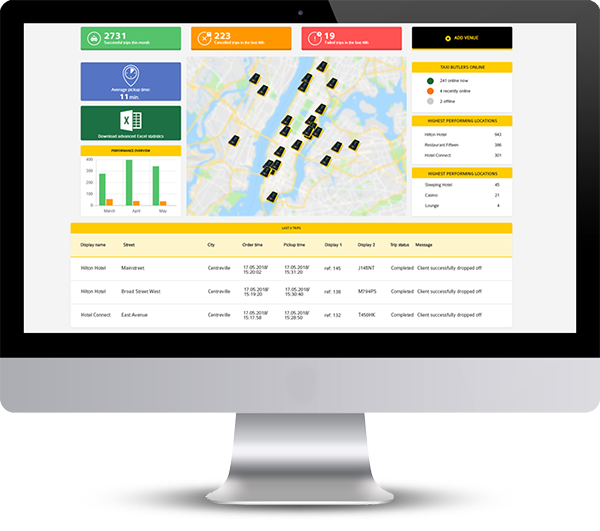 WHAT ARE THE BENEFITS?
Key Functions of the Management Portal
TRY NOW FOR FREE
Risk free trial period of 30 days
To sum up:
We will send you 5 or 10 Taxi Butlers (depending on your fleet size).
We will connect the Taxi Butlers to your dispatch software.
Unlimited access to our management & statistics portal.
Trial the Taxi Butlers with a selection of your customers (hotels, bars & restaurants).
After one month you let us know if you want to continue with our products & service.