Taxi Butler KIOSK is a premium kiosk with a printer installed in it.
The printing of a ticket improves retention of customers as they know which cab is theirs and when it is due to arrive. Furthermore, you can customize the tickets to carry a voucher or your marketing campaign.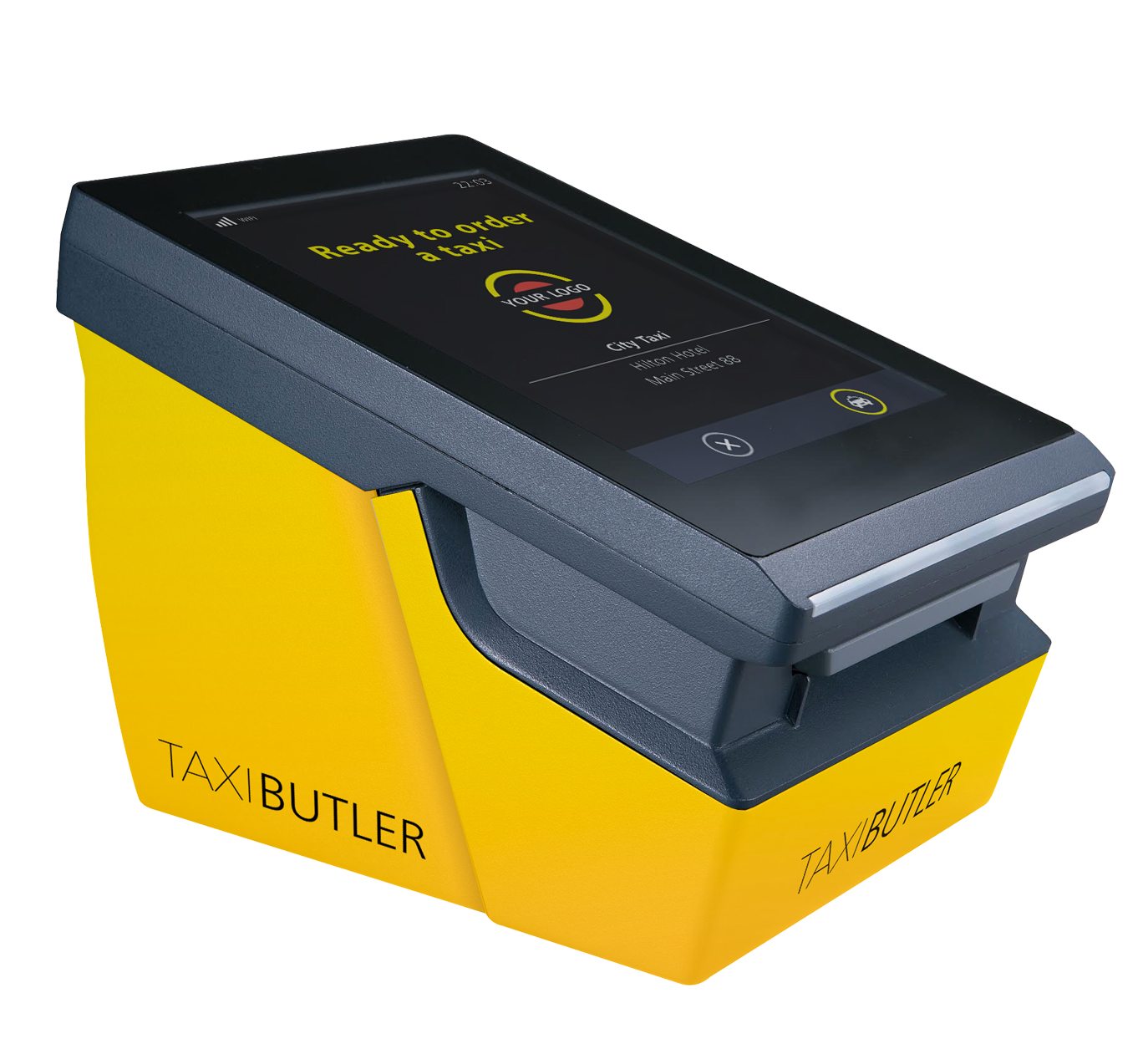 Prices starting from €/$ 16 a month (including connectivity, data, guarantee, integration with software provider & service).
Features of Taxi Butler KIOSK
Taxi Butler KIOSK comes with a printer installed in it.
You get automatic email alerts when the Taxi Butler KIOSK is low on printer roll.
You can add customer phone number and destination.
You can make taxi orders with a specific time or pre-book a taxi.
You can also add an additional vehicle type like minibus, limousine or any other vehicle type your fleet consists of.
You can order multiple taxis/ additional vehicle types from one single Taxi Butler.
You will receive live updates on estimated time of arrival, reference numbers, vehicle details on the screen of the Taxi Butler.
If needed, you can cancel a taxi or the minibus/van anytime.
You will have full control of all your taxi booking devices via our online management portal with access to statistics and monitoring tools which help in keeping a record of orders.
Connectivity: GPRS/3G/4G and Wifi.
Screen Size: 8.0″ touchscreen.
What makes us good?
The benefits of Taxi Butler
KNOW THE PRODUCT
Tech specs
TRY NOW FOR FREE
Risk free trial period of 30 days
To sum up:
We will send you 5 or 10 Taxi Butlers (depending on your fleet size)
We will connect the Taxi Butlers to your dispatch software.
Unlimited access to our management & statistics portal.
Trial the Taxi Butlers with a selection of your customers (hotels, bars & restaurants).
After one month you let us know if you want to continue with our products & service.