The Taxi Butler KIOSK is the most multi-functional device in our product range.
It has a printer to print a receipt for passengers and additional booking options available like trip time, destination, and passenger details.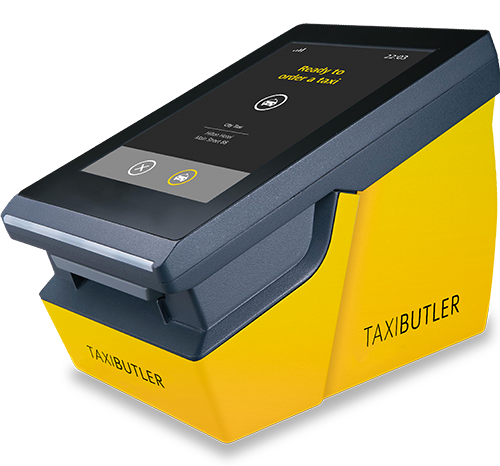 PRODUCT OFFERING
Taxi Butler KIOSK Features
WHAT DOES IT COST AND WHAT DO YOU GET?
What's in the box?
Pricing for the Taxi Butler KIOSK starts from €19 per month with an additional one-time setup fee.
The pricing for Taxi Butler KIOSK includes: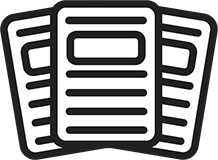 Full control of your devices with the Management Portal
WHAT MAKES US GOOD?
Benefits of the Taxi Butler Service
ORDERING A TAXI WITH THE TAXI BUTLER KIOSK
Taxi Butler KIOSK Tutorial

As always, you can order a taxi with one click.

With the KIOSK, you can use the touchscreen to add passenger and destination details.

Print a receipt for your passengers so that they know which taxi is theirs, and its ETA.

Cancelling a taxi is just as easy as ordering one, simply select the required booking and press Cancel
KNOW THE PRODUCT
Taxi Butler KIOSK Tech Specs

The Taxi Butler KIOSK is built with a technology that works all over the world.
TRY NOW FOR FREE
Risk free trial period of 30 days
To sum up:
We will send you 5 or 10 Taxi Butlers (depending on your fleet size).
We will connect the Taxi Butlers to your dispatch software.
Unlimited access to our management & statistics portal.
Trial the Taxi Butlers with a selection of your customers (hotels, bars & restaurants).
After one month you let us know if you want to continue with our products & service.