Taxi Companies: Manage Your Taxi Butlers.
On this page we will introduce and explain the Management Portal.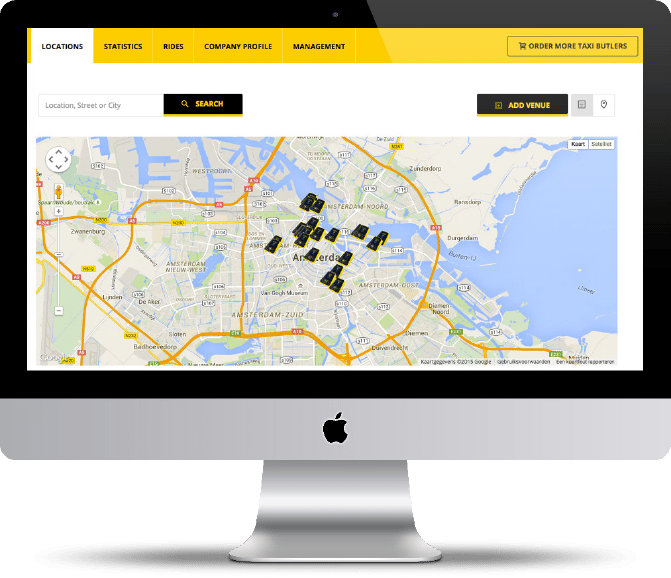 Introduction
Online Management Portal
The Management Portal is an important feature of the Taxi Butler. It is an online feature that enables you to have full control over all your Taxi Butlers from a distance. The Management Portal is free of charge and is available for all our customers regardless of how many Taxi Butlers you have.
Once you have registered your Taxi Butlers, they will immediately appear in your Management Portal. From here you can manage your Taxi Butlers with the use of different functions.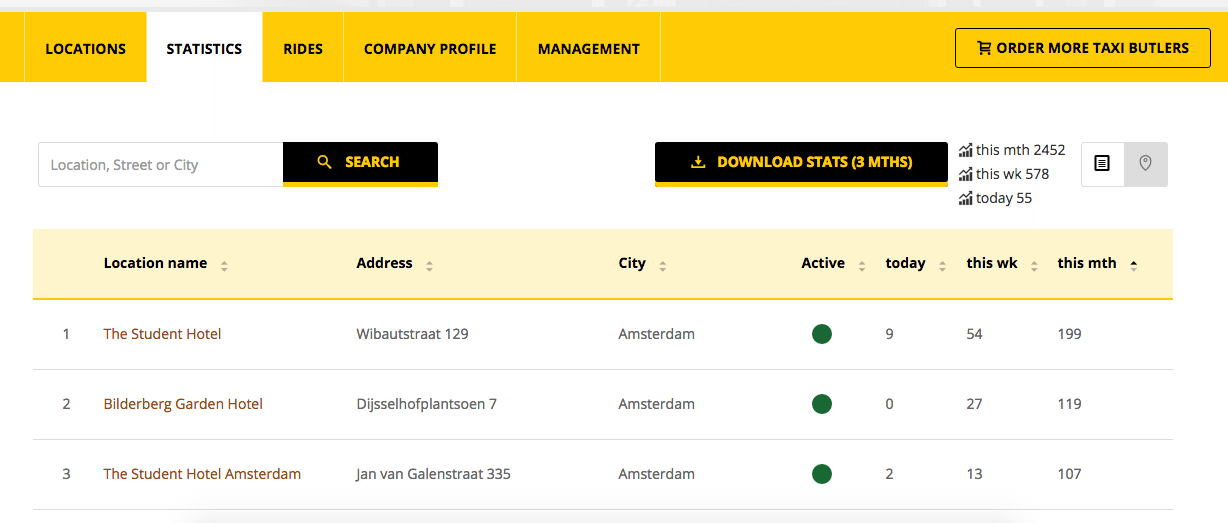 Benefits
Key functions of the Management Portal
TRY NOW FOR FREE
Risk free trial period of 30 days
To sum up The Taxi Butler:
Enables customers to quickly order taxis.
Generates the orders so you can save on call center costs.
Directly connects to your dispatch system speeding up the process of ordering.
Shows live updates of the order so customers know what to expect.