Developers of Taxi companies & Software companies
First of all, on behalf of the Taxi Butler Team, we want to Thank you!
With your help, we now provide our taxi booking device in more than 45 countries on 6 continents and they are generating thousands of orders daily.
We have all the API details
Taxi Butler has all the API details. We will provide the API details to the new dispatch company when they want to integrate.
Steps involved in API integration.
To finalize the integration and use the Taxi Butlers please follow the steps outlined below:
Fill in the API request form.
Our technical team will get in touch with you to complete the integration.
We will send you a demo Taxi Butler and request you to register the Taxi Butler.
After successfully completing the integration we will be in touch to arrange the contract & start working together.
What steps do I need to take to be able to use the Taxi Butler for my taxi company or Taxi App?
Integrating with your taxi company is much easier than you think. for many software companies we are already integrated what means you can start using the butlers immidialaty.
Who should I contact in case of any technical questions?
What dispatch software companies are already connected to Taxi Butler?
Please check here to see what software companies are connected.
What happens if my dispatch software is not connected yet to Taxi Butler?
Does it cost money to connect my dispatch software?
It depends on the software and complexity but in most cases, it does not cost you any investment.
Does my taxi company need a automatic dispatch system to be able to use the Taxi Butler?
Yes! to successfully deploy the Taxi Butlers for your taxi company we advise you to use a dispatch software. Taxi companies that do not use any atomization can not use the Taxi Butler service.
Contact our development and technical team: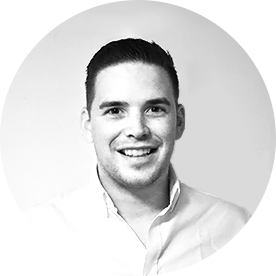 Mats Arends
Technology Manager
We are connected with more than 70 dispatch providers